Let's Exchange Cultures
Every year high school students across the world leave behind everything and everyone they know for an opportunity to receive education in the United States. Some of these students even turn up in the small town of Joshua, Texas. 
There are some differences between their lives back at home, making it slightly difficult to adjust, initially. For example, time zones can get pretty complicated. 
"I don't get to talk to my friends or family back home because if it's 8 am right now, it's 8 pm there," 18-year-old Sunehri Shamam, from Bangladesh said.  
The time difference between countries isn't the only thing causing complications in their lives in America. Some exchange students find it easier to try and limit their contact with loved ones
"I realize that I miss those people, but at the same time I have a lot to do here," Matej Bednar, from the Czech Republic said. "I guess I've even partially tried not to make myself too homesick, so even though I'm in touch with them, I try not to spend that much time texting or calling them, because I know that it would make them sad if we were in touch too much." 
Another difference for some exchange students is the local dress code.
Caroline Murmann, photographer for the school newspaper, thinks of our dress code as unusual; things were not at all the same in Denmark. 
"If you were naked or in your underwear you would get sent home, of course, but the length of your shorts didn't matter," Murmann said. 
However, despite these adjustments, they are beyond grateful to be here.  The students and staff have welcomed the exchange students with open arms. 
"I like chemistry, and that's because I like the teacher, Mr. King," Murmann said.  "And I sit with a great group of girls there." 
Bednar appreciates that Americans seem more open than what he is accustomed to. 
"You guys are not so afraid to start a conversation," Bednar said.  "And I feel that in a lot of European countries people are really nice, but it's not as easy to approach them." 
As he is more introverted than most of the other exchange students, Bednar thought that making new friends in a new country might be a little more challenging.  Shamam has made a variety of friends as well, as she has a bright, outgoing personality. 
"My friends are both American and exchange students and it's cool how diverse they are because some are from Germany, Spain, and America," Shamam said. 
Overall, students, in general, seem to enjoy the aspect of meeting new people from different countries around the world.  Before the exchange students arrived in the Lone Star State, many of them naturally had certain presumptions about how things would be. When someone imagines a Texan, they might visualize cowboy boots and a wide-brimmed hat. 
"Mine were based on what I had heard in the media, which was a lot about gun laws because that's what was always everywhere in European media," Bednar said.  
However, in the Czech Republic, unlike most European countries, gun laws are actually very similar to those here in Texas. Like most teenagers, some of their previous opinions had been influenced more so by their parents. 
"My father says that Texas is the most American state there is, and I agree with him because of how patriotic everyone is," Shamam said. 
They are absolutely right.  As everyone says: there's nothing quite like Texas pride. 
So, why were are these foreigners willing to leave everything behind? For many, the reason is to break routine, try new things, and have opportunities. For example, both Bednar and Murmann have joined the tennis team, along with a number of other foreign exchange students, with no prior experience in the sport. Murmann also doesn't have that much experience taking pictures, although she's currently exploring her potential snapping photos for the school newspaper. 
"I like taking pictures," Murmann said. "In school I do it, but at home or when I go out and stuff like that I don't really take any." 
Shamam has tried her hand in a couple of sports as well, including track and soccer. She has also expressed interest in competing academically in UIL.
 "It's a super nice opportunity and it would be completely dumb to just reject it and not go," Bednar said of the experience. "So even though I was scared about some stuff, I was just like, 'let's do it.'"
View Comments (1)
About the Writer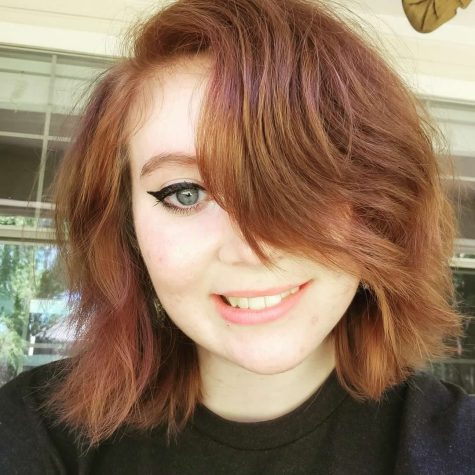 Brooklyn McKinney, Reporter
Hello! I'm Brooklyn :) I enjoy reading, writing poetry, and watching Tim Burton movies. I also run the 400-meter dash for the track team and have a major...