Halloween Activities
Places To Go On Halloween
In previous generations, some students' parents and grandparents went trick–or-treating in old Mountain Valley and received a popcorn ball or caramel apple from a neighbor. Some may have participated in the devious pranks seen in movies, throwing toilet paper on trees or houses, egging neighbors, or the old flaming dog poop trick. Meanwhile, others might've attended parties, or even gone looking for "haunted" houses. While trick-or-treating in Mountain Valley for the good candy bars is a well-maintained tradition, the rest of the traditions aren't as common as partying and watching scary movies with friends. 
There may not be many activities in the city for teenagers other than the pumpkin patch next to the local Dollar General, but there are plenty nearby.
Between September 22 and October 30, Howell Farms is hosting Pumpkin Nights where guests walk the farm to see attractions built entirely out of pumpkins. Howell Farms is located at 4016 W Division St in Arlington. Tickets cost $18 for adults and $14 for children over the age of three on the weekdays and $26 and $18 for children over three on the weekends. Prepare to get muddy, considering it is a farm.
Considered one of the best in the nation, Cutting Edge Haunted House is a real haunted house filled with live actors and special effects. Cutting Edge is in an abandoned meat packing plant in Fort Worth at 1701 E. Lancaster Ave. It will be open October 27-31 and November 5 from 7:30 p.m. to 9:00 p.m. with the tours lasting about 30 minutes each. Ticket prices may vary.
At 5012 S Cooper St, Arlington, The Tunnel of Torment Car Wash is held every Friday and Saturday in October from 7:30 p.m. to 11:00 p.m. Tickets are $30 per car. 
Hangman's House of Horrors is in an old military base, formerly a helium factory, on 4400 Blue Mound Road, Fort Worth. It will be open on October 27 from 8 p.m. to 11 p.m., October 28 and 29 from 8 p.m. to midnight, and October 30 and 31 from 8 p.m. to 11 p.m. The haunted house also features an interactive horror art exhibit, perfect for photos. Standard tickets are $39, fast pass tickets are $49, and timed entry tickets are $64. Tickets are limited.
The Junkyard Haunted House is built entirely out of recycled "junk" and has no walls. The haunted house is for people five years and older and will be open this Friday-Monday at 2309 Langford St in Dallas. Tickets are bought on-site and are donation-based. 
Students who are going out on Halloween should always be in a group of three or more trusted friends or family members, be aware of their surroundings, and have a charged phone. Students should also check their candy to make sure it is properly packaged and sealed when acquired. If attending a haunted house, be respectful of the actors, they are just actors. Most importantly, practice safety this Halloween.
Leave a Comment
Your donation will support the student journalists of Joshua High School. Your contribution will allow us to purchase equipment and cover our annual website hosting costs.
About the Writer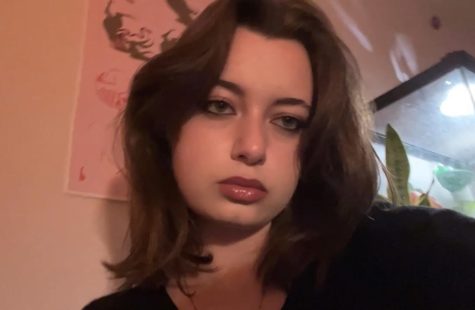 Reagan Walker, Editor-In-Chief
Hii, I'm Reagan Walker and I am the Editor-In-Chief for the Joshua High School Newspaper. I throw shotput and discus in track, and I love art and sculpting....