Take on Turkey
With the holiday season coming up, families are able to get together and celebrate like they couldn't have last year. Thanksgiving break will offer the rest that the school's hardworking students and teachers deserve. Our student body and faculty have their fair share of exciting plans and opinions for the Thanksgiving break. 
"We're doing Christmas at Thanksgiving because they live in North Carolina and [they] can't travel that close to the due date," History teacher Jill Brown said. We're having a baby shower, Thanksgiving, and Christmas all at once. There are [going to be] 22 people at my house. It's just crazy pants. It's crazy pants."
While Brown is getting ready to host a large party at her house. The Seniors are preparing for a feast. Some of them love to cook for the holiday, and others are there just to eat. Either way, this holiday will unite Joshua's families to celebrate what and who they are thankful for. 
"On Thanksgiving, I'm in charge of the devilled eggs, and my mom is making her world-famous chocolate chip cookies," senior Katherine Thomson said. "All fifteen of my dad's girlfriends are gonna be there too."
"I love the stuffing. [It's] hands-down the best thing on the table," senior David Flowers said. 
"I'm gonna be working and spending time with my friends and family," senior Draven Johnson said. 
"I'm very excited. I'm going to Michigan to see a marriage," foreign-exchange senior Nils Jahn said. 
Although the Seniors have some thrilling plans, the Juniors have even better plans. COVID has isolated the branches of the family tree, but now, we can come together and commemorate family on this joyous occasion. Now is truly the time to be thankful to get together, something Joshua's families, and others all around the world, couldn't have enjoyed on the Thanksgiving of 2020. 
"I can't wait to see family that I normally don't get to see," junior Kenzie Wheeler said.  "It was really hard last year with COVID keeping my family apart."
 "I'm working on Thanksgiving and hanging out with Draven [Johnson],"junior Kyla Vestile said.
 "The apple pie is definitely my favorite part [of Thanksgiving dinner]," junior Cody Fowler said. "It's the best part of the night."
"I competitively ate turkeys [last year]. I ate two and a half turkeys by myself," junior Xavier Ruiz said confidently. 
"I hate the family drama and the freaking keto diet we have to eat every year," junior Bree Latham said stoutly.
"I'm thankful for [the Sweethearts] and that indoor [winds] season is starting," junior Eleanor Hodges said. "I'm gonna probably work, sleep, and practice [dance and the clarinet] all break.
Have an amazing Thanksgiving Break, Joshua High School! Stay safe, stuff yourselves, and sleep in over the next week.
Leave a Comment
About the Writer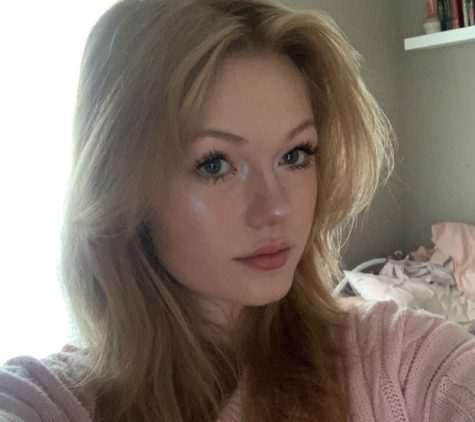 Khloe Rockwell, Reporter
Hey, my name is Khloe Rockwell and I'm a reporter for the Joshua High School Newspaper. I love interviewing the staff and student body to hear your unique...