Best in the Field
Coach Danny DeArman Has It All
From waking up bright and early every morning to coach his boys, to staying out late under those Friday night lights, Joshua High School's head football Coach, Danny Dearman, wouldn't trade his career for anything else.
"The opportunity to get back in Johnson county guided me back to Joshua," DeArman said. "I loved the thought of turning around a program for the better."
DeArman spent his time coaching at Arlington Bowie High School before moving to Joshua High School, but he grew up in Johnson County, attending Alvarado High School. DeArman noted that the Joshua High School football team has a supportive community to start with.
"There's great community involvement toward the boys," DeArman said. "We have our own stadium, great funding, and amazing sponsors and supporters. All of the signs pointed to Joshua; it's what I wanted to proceed with."
DeArman moved back to Johnson County with his family in August of 2020 and he took the job opportunity in January of 2021.
"Since the day I walked in, I told the boys we were going to win," he said. "We've got a long way to go, but it's gonna happen."
And it has begun to happen; varsity won three games this season, doing way better than they had in prior seasons.
"I believe we have the right mix of kids and great coaching staff," DeArman said. "Winning is bound to happen."
DeArman not only focuses on the team's wins and losses. Focusing on culture is also an extremely valuable factor to him.
"Every team has a culture; it's what you do every single day," DeArman said. "I like to tell the boys that coming up with four core values is something you can use day by day to keep your mind on track and set values in place."
DeArman's theory has four core values: family, integrity, selflessness, and toughness.
"We hit on these points every day," DeArman said.
DeArman also has other catch phrases such as: "Brick Wall Brotherhood," "Players Run Through Walls For Coaches," and "Coaches Run Through Walls For Players."
These theories are discussed every day within the team to further change the culture.
"Culture change had to happen," DeArman said. "We discussed what needs to change and how we're going to do it. That's when I introduced my theories to the boys."
DeArman feels in order to have a successful program, there has to be good culture.
"I believe this has made a huge impact on our team, not only on the field but at home and in the classrooms."
Not only has the football team stepped up their playing skills, they also have stepped up their sportsmanship and culture. They ended off with a great season this year; let's look forward to an even better season next fall.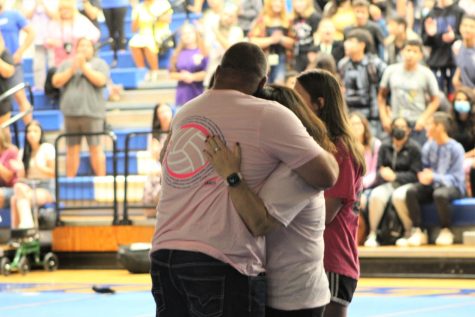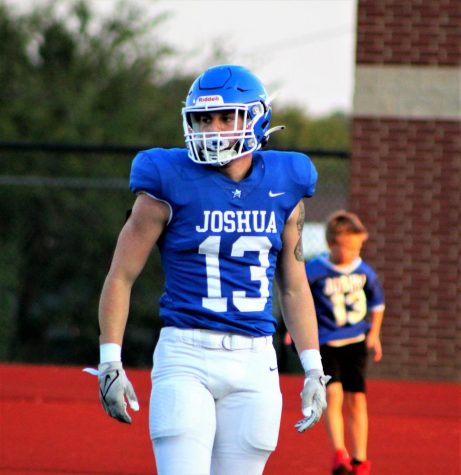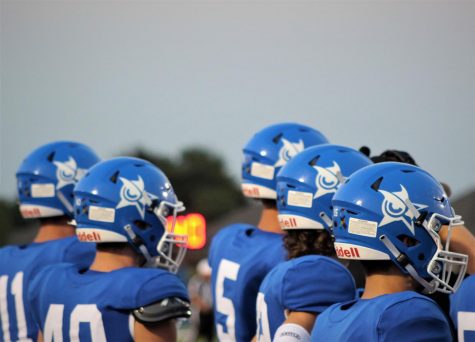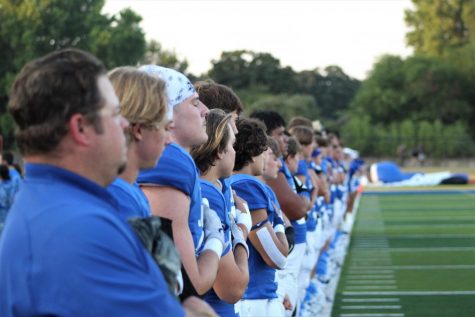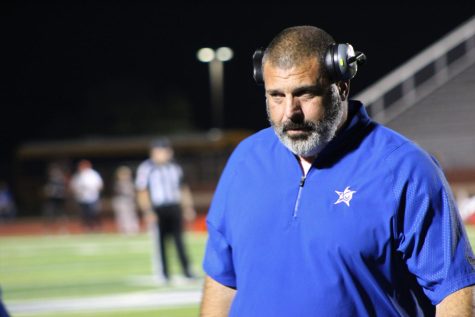 Leave a Comment
Your donation will support the student journalists of Joshua High School. Your contribution will allow us to purchase equipment and cover our annual website hosting costs.
About the Contributor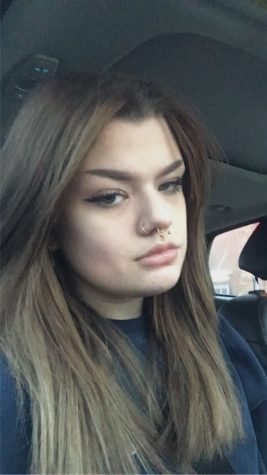 Brianna Latham, Reporter
Hi! I'm Brianna, I spend a lot of time working with the school newspaper which I've been apart of for two years now. I'm so excited to see what my senior...