Running Through Life
Anyone can run, but not everyone can run like the cross country teams do. After a grueling practice that makes the sweat run down their backs, the athletes can be found taking a soak in ice-cold water baths to cool down and relieve their sore muscles. 
The students aren't the only ones who believe in the community of the cross country team.
"Having teammates that encourage and push you is extremely important in cross country," Coach Leah Wright said. "Being an endurance sport, it is always a motivating factor when the runners have teammates and others cheering them on and encouraging them throughout races and practices."
Wright shares this sentiment with Coach Jeff Brooks. 
"Knowing that your teammates have your back and care about how you do makes a huge difference," Brooks said.
The team's continued support of one another is what makes Cross Country all the more fun according to junior Nancy Palacios
"Even though we're varsity and JV, you all do the running together," Palacios said. "We compete in a healthy way because that's how we push each other."
The coaches also want the runners to know that their concern goes beyond the sport.
"Our staff wants them to know beyond the shadow of a doubt that we are for them–that we care," Brooks said. "And then the corollary there is that we want them to find out who they can be–both as runners and people in general." 
Although the students push each other, the coaches also try their best to contribute to the students' success. 
​"As a coaching staff, it is always a challenge to create workouts that push and challenge the runners, without it being so difficult that it becomes discouraging or adversely affects the health of the runners," Wright said. "I feel that we do push them to be better, but not only as a runner, but as a student and as a person as well."
Recently our cross country team won district, is competing at regionals, and they couldn't be happier. 
"It's just, like, so rewarding to see all our hard work pay off, and to know that we did something," Palacios said.
Senior Alejandro Prieto has been a member of the team all four years of high school.
"I'm looking forward to seeing if we advance to state," Prieto said. "I have faith in our team; we've been working hard all season."
Running isn't all that cross country is about, though. There are also the friendships and connections that get made on the team. 
"Cross country brings the most encouraging people around together and it's a wonderful thing to see," Prieto said. "You're going to meet the most wonderful people within the sport."
Leave a Comment
About the Writer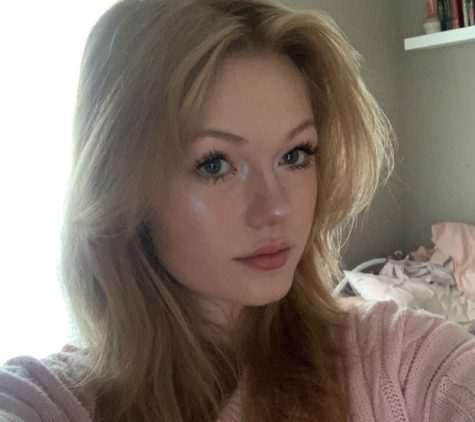 Khloe Rockwell, Reporter
Hey, my name is Khloe Rockwell and I'm a reporter for the Joshua High School Newspaper. I love interviewing the staff and student body to hear your unique...