Benefits of Community Collaboration
Volunteering for Graduation Requirement
Imagine visiting the local senior center home, conversing with residents, and seeing the smiles brought to their faces. Volunteer work opens up a completely new world of thinking and eventually career opportunities in the future. Volunteering, as a requirement for students to graduate, should be implemented as it results in a larger sense of community in Joshua. The importance of schools to implement volunteering as a graduation credit sets up the growth of the students' character, the community, and their college applications. 
Service stitches the communities together as it establishes a network of neighbors who have a purpose to benefit the locality. High school students can do their part by offering service to local businesses and organizations who will be grateful for the extra help. Besides allowing students to do good for the community, it also provides character building, essential to creating responsible adults.
Volunteering builds the character of students as they work for others; they learn essential skills such as teamwork, communication, and manners while fulfilling their school's requirements and earning the recognition of their efforts by colleges looking for the best applicants. Universities choose the best candidates to represent their school. They seek a foundation of people with character, personality, and responsibility every year to become their next generation of future leaders that will attend their college. By volunteering as a teen, applicants seem more valuable as a candidate. 
As a student, volunteering is the best way to create the best future possible. If Joshua High School were to apply mandatory volunteering in order to graduate, it will be beneficial for every student's future when they apply themselves with their community. While it does take a minute amount of time away from a student's education, mandatory volunteering is a way one can support the community, apply to colleges, and build maturity.
Leave a Comment
About the Writer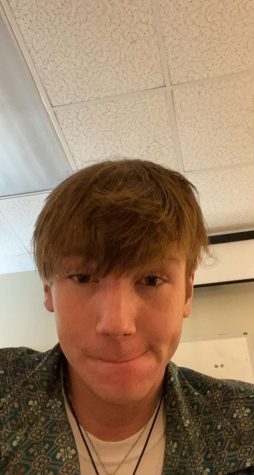 Nick Smith, Managing Editor
HI!

Mrs. Zachry is so grateful that I am her Managing Editor.

When I am not writing the latest news, I am either playing tuba in the honor band or...