Teacher Timetable Tips
Math Teacher Shares Successful Self-Scheduling Advice
She's often seen crunching numbers in the 500 hall, or maybe, under the Friday night lights, dashing between the roles of a supportive mom and a cheer coach–Rebecca Couey does it all. Couey believes it is critical for all students to balance school and their extracurriculars, or else one curricular will not exceed high expectations. 
"Having a good routine and schedule is important," Couey said. "Schedule time to work on homework, or study, and schedule [nonscholastic] practices, as well as meeting your commitments, but also making sure you have time to rest. Instead of procrastinating, just go ahead and knock out whatever you have to do as soon as you get home and then go to bed early."
Couey believes setting time aside to better yourself at personal activities is crucial to improving productivity with work and practice. When productivity is boosted, so is mental health and having a good mindset, which makes school easier and receiving better grades. She developed her scheduled routine system when she was in high school, juggling being a prodigal flutist and a hard working student, which led to success using her strategy.
"I did a lot of things when I was younger, but I narrowed my focus to band when I got to high school and that helped me have more time to work on my instrument and practicing [so] band was my only extracurricular," Couey said. "I was an all-state flutist three years in a row [because I scheduled time to] practice a lot [and still exceed in my classes. Also,] I was an assistant drum major my sophomore year [and a drum major my junior and senior year] at Marcus High School.
Now, she continues to keep an orderly and timely agenda in her Geometry classroom. She understands having a lesson plan available for her students, in her room and on her website, is imperative for students not to be caught off-guard by assignments or tests which might conflict with their after-school activities. Couey revealed that she had an ultimatum between being a nurse or a math teacher in college, and if she chose the former, she wouldn't be doing what she is today. 
"When I got to college, I wasn't sure if I wanted to be a teacher or a nurse," Couey said. "So I took a calculus class and an anatomy class, and I said, 'Whichever grade I make that's better, that's what I am going to do.'  I made a hundred in Calculus I, and I decided to get a degree in mathematics. [I don't regret my decision,] I love working with kids. It's kinda interesting to be in high school for your entire life. Most people graduate and move on, but high school teachers, we live in high school our entire life, but it's really fun [being a teacher] and there are a lot of perks."
Although participating in after school activities is fun, it can take a mental toll on students, as the events start filling up the students' afternoons, and they have no time to complete homework, especially when the students' get home at 8 PM and have an uncompleted essay due at 11:59. Participating in extracurricular activities requires equalization of work ethic between school and the event(s). 
"[Engaging in after-school events is essential] because I think that it gives you a chance to bond with people and make friends, lifelong friends, and it really helps you have pride in your school, in your organization and it is really a reason to excel [in school] and give it your best everyday," Couey said. "The things that are [beneficial for hard-working students] are getting plenty of rest, maintaining a good routine, eating breakfast, setting your alarm, and getting up early. If you… stick to a good schedule that really, really helps."
View Comments (1)
About the Writer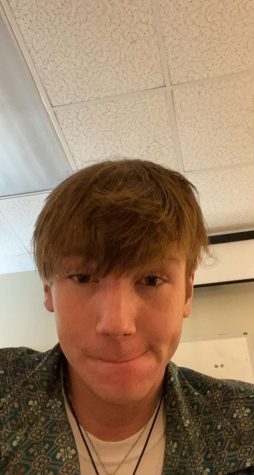 Nick Smith, Managing Editor
HI!

Mrs. Zachry is so grateful that I am her Managing Editor.

When I am not writing the latest news, I am either playing tuba in the honor band or...