Cities across the United States build parks to increase community interaction, promote environmental consciousness and boost the local economy. The Joshua City Park & Splash Pad has been underutilized as a recreational center for students to relax, exercise and increase productivity in school. 
According to the National Park Service, going to a park reduces stress, anger levels and improves relationships. In high school, classes can take a toll on the mental health of students. By visiting the park every once in a while, students can boost their moods and improve their connection to the community.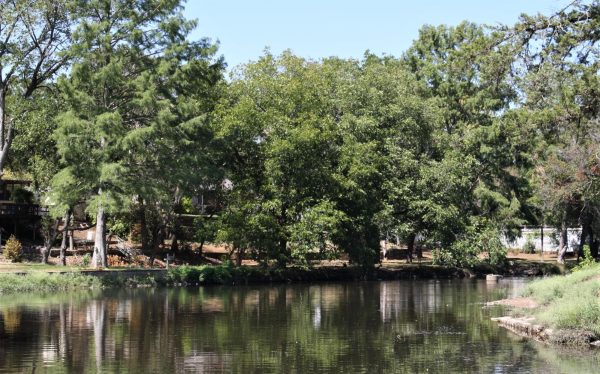 In addition to reducing stress levels, the park is also a place to exercise. Along with a basketball court, the Joshua park also features a half-mile walking track around the perimeter. Little children even have a chance to work off their energy on the playground or splash around on the Splash Pad during the summer heat.
Although it is the closest, the Joshua City Park isn't the only park nearby where students can spend their free time. Cleburne's Hulen Park is much larger, more scenic and is right next to the Splash Station. Burleson's Warren Park features two playgrounds, a creek, tennis and basketball courts and a picnic area. Wherever students choose to go, the time they spend outdoors will ultimately help them in the classroom.
In a survey conducted by the NPA, children who go for a 20-minute walk have better concentration and attendance in school. The local park can benefit student academics by increasing their overall productivity and allowing their minds to relax.
Students are highly encouraged to visit the local park or find an outdoor activity to boost their academic performance, along with athletic and mental health.
Sources:
National Park Service, Nature Makes You…, 30 March 2023
UNICEF, The necessity of urban green space for children's optimal development, 26 July 2021