Work is 'Dunn'
A gust of frigid wind blew papers and canopies away, into muddy puddles and bystanders. Despite the premature wintry weather, the displays of art along the boulevard dazzle the grounds with the local culture.
On the dreary Nov. 12, senior Gracee Dunn brightened Old Town Burleson with her artwork featured at the Art Walk. 
After gaining incredible life experience from these particular unfortunate circumstances, Dunn has learned how to handle any situation that may jeopardize her or her business.
"I'll know what to do next time and how to better prepare myself," Dunn said.
Dunn plans to participate in future Art Walks and other events to promote her business. 
"The more experience, the better," Dunn said.
Dunn would like to earn her degree in business and art and move on to own her own boutique, selling painted clothing and canvases. 
"There's [always] an opportunity to learn new things and grow," Dunn said.
Despite several setbacks and negative criticism from peers, Dunn has proven resilient and positively stubborn.
"If you want to do something, don't listen to other people," Dunn said.
Dunn wants to send the message that nothing is too unrealistic no matter who you are or what you do.
"I want to inspire people with my art and make a difference," Dunn said.
Dunn shows that no matter where you start, being creative and doing something you love will benefit you in the end.
"Everyone has to start somewhere," Dunn said, "and this is the beginning of something successful, I hope."
Dunn does take commissions.
Contact Information:
Instagram – @graceflair_art
Pinterest – @dunngracee
E-mail – [email protected]
Leave a Comment
About the Contributor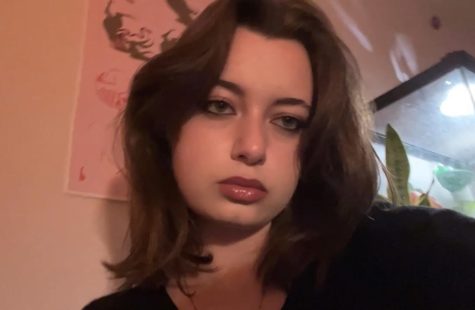 Reagan Walker, Editor-In-Chief
Hii, I'm Reagan Walker and I am the Editor-In-Chief for the Joshua High School Newspaper. I throw shotput and discus in track, and I love art and sculpting....