Shrek The Musical Takes Stage
On a typical school day, the scraping of chairs against tile floor causes ears to ring along with distant, mundane chatter filling the stale air and echoing off the walls, as students are seen trekking through the halls like a cluster of ants, their eyes dull with exhaustion and indifference. Behind the scenes of the average high school day, there is a great deal more happening.
 Starting October 19, Shrek The Musical will be center stage. 
Along with the initial student performance of Shrek The Musical at 10 am, there will be a public performance on the 20th at 6 pm, and two more on the 22nd at 2 and 6 pm. 
Students can purchase tickets from the front office, Choir, theater department, or the Student Council for $5.
In order to put on such a well-known musical, the choir and theater directors collaborated with art and construction teachers. 
"I am honestly most excited that we are doing a musical here at JHS and that all [of] the fine arts are collaborating together on this process," theater and debate teacher Angela Furtick said.
Along with choir and theater, some members of the dance team are getting involved by helping out with choreography on stage. 
"It is truly a collaborative effort," Furtick said. "I love that!" 
The cast members share Furtick's enthusiasm for the upcoming show.
"My favorite scene is the one where I go and rescue the princess, and after […] the dragon is chasing me and Donkey. So we are running back and forth, and it reminds me of a Scooby-doo skit, all the while Fiona is singing about being rescued," Bryce Henson, who plays Shrek, said.
Choir student Thandeka Kabo talks about why she loves her character, Dragon.
"My favorite thing about Dragon is her sass and her abandonment issues, which are very relatable," Kabo said.
Kabo was cast as Dragon because choir and theater directors were in awe of her killer vocals.
Finch McClendon also has awesome vocal skills, and years of experience with musical theater, landing them a lead role.
"I was super excited because Shrek is one of my favorite shows, and then when I read the cast list and found out that I got Fiona, it was like the icing on the cake," McClendon said.
Another character they adore, is the funny, light-hearted companion of Shrek, Donkey.
"I think that if I wasn't Fiona, I'd want to be Donkey," McClendon said. "He's just so fun and hyper." 
Regarding the script, there is a general consensus. 
"The script is pretty good," McClendon said. "Some of the jokes are gone, but that's understandable since it's a junior show. And some of the best songs aren't in the show, so that's kind of sad." 
Mrs. Furtick seems to share this sentiment. 
"The script is so much fun, I love it!" Mrs. Furtick said. "We are presenting the junior version, so it is a little shorter than the full-length musical.  This means some parts have to be cut out. I hate this because I love every minute of the show, but I would want our cast and crew to know how much I appreciate their creativity and talent, and how much I have enjoyed going through this process with them."
Leave a Comment
Your donation will support the student journalists of Joshua High School. Your contribution will allow us to purchase equipment and cover our annual website hosting costs.
About the Writer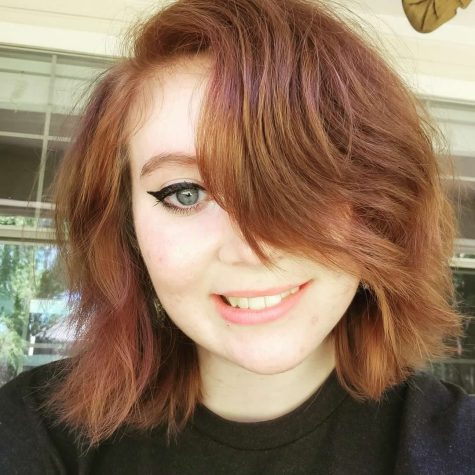 Brooklyn McKinney, Reporter
Hello! I'm Brooklyn :) I enjoy reading, writing poetry, and watching Tim Burton movies. I also run the 400-meter dash for the track team and have a major...