10 Books to Read Before Graduating
English Department Makes Suggestions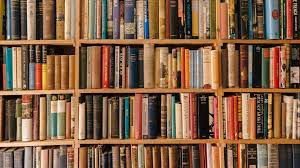 High school is four long years full of writing papers, making it to class on time, and plenty of books to be read. Throughout high school, many teachers assign books to read and analyze for assignments, but not very many teachers get to express books that they believe could be helpful for life after high school. Whether students decide to go to college, start working, or even both, reading strengthens brain activity and has many benefits for life after high school. The Owl Flight staff asked all ten teachers in the English department what book they recommend reading before graduating from high school.
Senior English teacher Mrs. Nichols recommends The Demons by Fyodor Dostoyevsky.
This Russian novel goes into depth about a town that descents into madness after the citizens begin to break the laws and attempt a revolution. 
"Many young people rebel against old standards, and want to radically challenge and change the traditional society," Nichols said. "Dostoyevsky explains what happens when the traditions and the order are destroyed." 
Sophomore English teacher Mrs. Haskins suggests Maya Angelou's I Know Why the Caged Bird Sings. 
"Maya Angelou is a well-known writer and speaker. The book [I Know Why the Caged Bird Sings] is an autobiography of Angelou's life from early childhood to her early adolescence. Growing up in the South as a black woman came with many hardships, and she explains perfectly the struggles and hardships as a child during the 1930s."  
Many students may already be familiar with this novel because of the lesson plan Mrs. Haskins pairs with it. Students are assigned the book and analyze, answer questions, and discuss the morals of the book in class. Angelou's novel is heart-warming and at times despondent to read. 
"Her story shows the strength of the human spirit and how we choose how we face adversity.  We can all overcome adversity!" 
Junior English teacher and Yearbook advisor Ms. Cole recommend Night by Elie Wiesel.
"[Night] shows us our capacity for evil and our capacity for love.  It's a reminder to stand up against evil even in its smallest forms." 
Wiesel's novel is a memoir of his experience in Auschwitz during the Holocaust. Wiesel goes into depth about the treacherous treatment he was put through whilst in concentration camps as a child up into his teenage years. 
"[Night] reminds us that family and friends matter most, that strangers can impact our lives in big ways through small things, and that we can do that for others as well.  It shows us the resiliency of the human spirit and that faith can bring us through the darkest times."
Junior English and World Mythology teacher, Mrs. Fleischer, advocates Switch on your Brain by Dr. Caroline Leaf.
"In our fast-paced, very distracting, multitasking society, this book helped me understand how my brain works and ways to help me change the way I think, which leads to a more successful lifestyle."
Neuroscientist Dr. Caroline Leaf combines her writing and studies into a Self-Help novel that enables a happier and healthier lifestyle. Leaf introduces the topic that brains are very powerful, and sometimes overwhelming. "Your mind is that switch" Leaf quotes, "You have an extraordinary ability to determine, achieve, and maintain optimal levels of intelligence, mental health, peace, and happiness, as well as the prevention of disease in your body and mind."
Senior English teacher Ms. Zachry recommends The Lovely Bones by Alive Sebold.
"The novel is beautifully written," Zachry said. "It really shows the impact on death on loved ones, and how important grieving is."
This novel portrays the life of a teenage girl, after her sudden death, and her experience of watching her family from her heaven. This compelling and emotional novel tugs at heartstrings, leaving the reader wanting more.
Dr. Nichols, a Junior and Senior English teacher, claims his book would have to be The Adventures of Huckleberry Finn by Mark Twain.
"It taught me to be aware of foolishness." 
This classic novel, which many students have already read, follows the adventures of a young boy in the nineteenth century. The classic story has taught many readers morals of kindness and friendship.
Sophomore English teacher Mrs. Brown suggests Their Eyes Were Watching God by Zora Neale Hurston.
"It is an inspiring story about finding your voice, standing up for yourself, and remaining hopeful." 
This classic novel shows the life of a black woman and her search for independence. 
It's important for a student who is reaching adulthood to find their voice and learn how to stand up for themselves in the future.
Junior English teacher Mr. DenHartog recommends The Book of Genesis.
"I think it is important because it is one of the oldest stories we have and it has shaped, impacted, and inspired many, many later stories, and understanding Genesis makes reading the later stories a richer experience.  It is an important part of our cultural DNA."
Being one of the first written works, it's important for students to read this novel to understand the beginning of written works and how modern novels came to be.
Sophomore English Teacher Mrs. Sosa claims her book recommendation would be This I Believe by Jay Allison.
"I read this when I was in high school, and it really opened my mind about how everyone doesn't have a similar story in this world." 
This novel discloses the stories of 80 different authors about their philosophies of life. 
"It was nice to read multiple perspectives of people all over the world and hear what their core value is and why they believe that to be their truth," Sosa said. "It is definitely an eye-opening book with plenty of feelings, opportunities for growth, and interesting conversations."
Regardless of whether you're a reader or not, books are significant parts of knowledge. These are just 10 books to read before graduation, to prepare for a self-aware and healthy lifestyle. 
Leave a Comment
Your donation will support the student journalists of Joshua High School. Your contribution will allow us to purchase equipment and cover our annual website hosting costs.
About the Contributor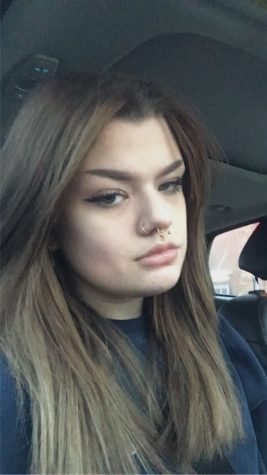 Brianna Latham, Reporter
Hi! I'm Brianna, I spend a lot of time working with the school newspaper which I've been apart of for two years now. I'm so excited to see what my senior...