Parking Pandemonium
Students Face Issues with Personal Parking Spots
Painting of parking spots was changed from the weekend of Sept. 3 to the weekend of Oct. 8. Due to the fact students have already paid for their spots, there has been a lot of conflict concerning the "stealing" of parking spots. Many students have complained of another car parked in their spot, and some have even taken the issue to group chats on social media. This has only caused the situation to escalate.
Although the students have already selected and purchased specific parking spots, the school cannot enforce regulations of cars parking in paid for spots until they are painted. Students whose spaces were taken can write a polite note explaining the parking spot is taken and paid for, and ask the driver not to park there again. Beyond that, there is not much a student can do if their spot is taken.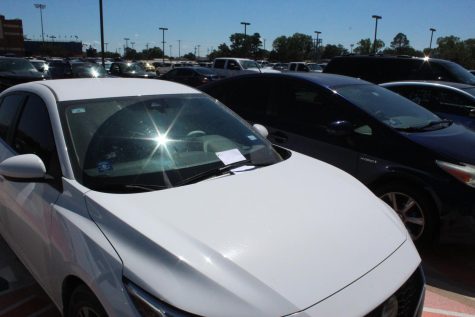 To prevent discourse among the students, students who have not paid for a spot should park in the back of the parking lot, and students who have had someone parking in their spot should handle the situation with grace and kindness.
The painting will take place the weekend of Oct. 8 from 8 a.m. to 8 p.m. every day. Students can only use water-based exterior latex paint for their parking spots. Reflective paint, spray paint, and fluorescent paint is prohibited. There must also be a four-inch unpainted border between the white parking space lines and the student's painting. Per StuCo, blue painter's tape will be provided.
Leave a Comment
About the Contributor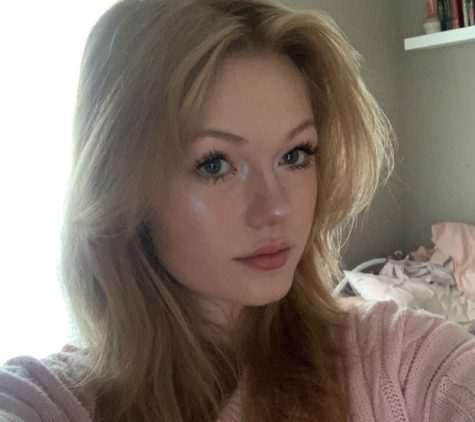 Khloe Rockwell, Reporter
Hey, my name is Khloe Rockwell and I'm a reporter for the Joshua High School Newspaper. I love interviewing the staff and student body to hear your unique...