Black History Month
Ways You Can Support in 2022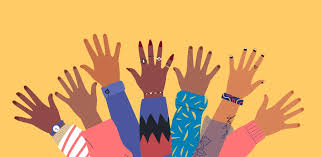 Although many people see the month of February as a month of love and joy with their partner, or the opposite if they find themselves single, February has a much stronger purpose than just flowers and heart-shaped chocolates. February is also the month of celebrating African Americans and their importance to the world, also known as Black History Month. Black History Month was officially recognized as a holiday by Carter G. Woodson in 1976. This month is celebrated to emphasize the importance of the contributions African Americans have made to our society. From being enslaved, neglected, and treated inhumanely, these people sought to reform the community into believing that there are equal rights for all, no matter race. Here are some ways you can celebrate Black History Month this year.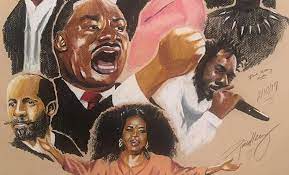 Always educate yourself on the subject–school can only teach so much about Black history and the significant people involved. Take a refresher for your memory and research all you can on the topic. You'd be surprised how much you can obtain with a simple Google search. There are plenty of books, artworks, and famous creators who speak on the importance of black history, and this can educate someone so much on the history of African Americans.
Another very important way to support the movement of Black History Month is supporting black-owned businesses. There are many online and locally owned businesses owned by African Americans. Many of these businesses sell a variety of beauty products, hair products, clothing, and even handmade jewelry. These businesses are not hard to find and are easy searches on social media. A handful of these entrepreneurs use the income from their businesses to donate to African American charities. 
Charities come in all shapes and forms. There are charities for just about nearly everything. This includes African-American awareness. Donating to these charities helps fund their purposes of fighting justice, supporting black creators, and donating to African Americans in need. 
If you're not able to support financially, that's okay too. Social media has become a simple and worldwide platform to support different causes by promoting awareness through various applications. There are many Facebook groups, Instagram accounts, and Twitter accounts regarding the importance of African Americans, not just during Black History Month. A share is only a click away and can reach so many different people, bringing awareness to the cause and purpose of Black History Month.
With the knowledge of Black history and the importance of the month of February, you can make a difference to society by contributing to the cause and spreading awareness throughout your community. African Americans have always been an important aspect of our history, and will continue to be for years to come. By supporting this personable community of people, you're helping the world establish a better place to exist comfortably. 
Leave a Comment
Your donation will support the student journalists of Joshua High School. Your contribution will allow us to purchase equipment and cover our annual website hosting costs.
About the Contributor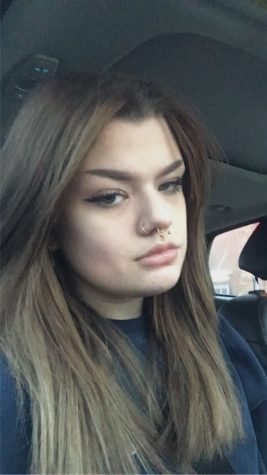 Brianna Latham, Reporter
Hi! I'm Brianna, I spend a lot of time working with the school newspaper which I've been apart of for two years now. I'm so excited to see what my senior...