Decade of Dancing
Sweetheart Has Been in Program Since Kindergarten.
Once the football players step off of the field, the show is on.
Her light golden hair is pulled back into a tight, neat bun and her bright smile is sharp enough to be seen from the top of the stadium. The tassels on her boots start to swing, feeling the beat given to her by the drumline. 
5, 6- 5, 6, 7, 8! 
Sophomore Rylie Fleming has brought her charm to the Sweethearts since she was 5 years old. 
Fleming's sweet style and her long-time devotion to dancing and the team is one to be awed at. 
Her fourteen years of dancing experience have led to her winning first place soloist as a 10th grader. 
"I started taking dance classes at the BRiCk in Burleson when I was about 3 years old," Fleming said.  "I took classes there until I was about 4, and then when I turned 5, I started dancing with the Joshua Junior Sweethearts. I've been a part of the program ever since. 
As long as she has been dancing, Fleming has many memories that she cherishes. Despite the good memories, she has also had memories which weren't the best, especially in her early years, when dance was still new to her. During her early years, she had multiple bad occurrences when she didn't get her way.
"The earliest memory I have of dancing was when I took classes at the BRiCk and we did a dance to the Animal Cracker song from the Shirley Temple movie," Fleming said. "That was also the year I got kicked out of the class because my coach wouldn't let me have a Tootsie Roll and I threw a fit; I was about four years old so don't judge me." 
Throughout the years, Fleming's experience of dance became exponentially better when she started to make friends who share the same interests with her creating a bond with some of the other Sweethearts in her grade. The laughs they have shared have been extremely important to Fleming because her Sweetheart friends are the sisterhood advertised by the drill team. 
"I've made so many friends throughout the years," Fleming said.  "I'm extremely close to Emily Vasquez, Peyton Brant, Natalya Ochoa, and Brooklyn Reams. We've been on so many dance trips together and we've made each other laugh so hard. Meeting them was definitely an important time for me. I've [also] formed a really strong bond with my dance sisters Macie Windham and Makenna Kolvig." 
Fleming is an astonishing dancer, and she has received multiple awards for dance. Each year, Joshua and surrounding schools hold soloist competitions every year and Fleming has been appraised for her skills in every competition she has been to since the first grade. 
"I've won Solo Grand Champion every year except third grade," Fleming said. "I didn't win Solo Grand Champion my third grade year, which is the year I did my first lyrical solo and competed against a studio dancer with an acrobatic solo. I'm still a little annoyed about it, which sounds petty, but it's true."
Dance has always been a monumental part of Fleming's life, and she will always cherish the memories that she has created and shared in the Sweethearts and her early dance classes. Although Fleming started dancing when she was 3, it is never too late for anybody to start something new and create everlasting bonds by being in a program like the Sweethearts.
"Being a part of the team and the program in general has really shaped who I am today, and I've made so many friends because of it," Fleming said. "[Also], being a part of programs outside of school, whether it's dance team, debate, band, choir, whatever, I definitely think it's important and beneficial to be a part of something bigger than just school."
View Comments(1)
Your donation will support the student journalists of Joshua High School. Your contribution will allow us to purchase equipment and cover our annual website hosting costs.
About the Writer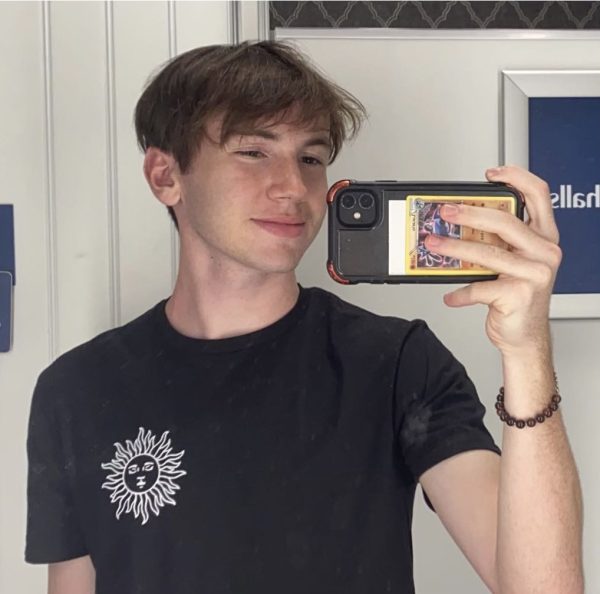 Nick Smith, Editor-In-Chief
Nick Smith is the Editor-in-Chief of The Owl Flight newspaper. This is his third year in the newspaper and Academic UIL journalism, for which he has twice...