Life: Round Two
Teacher Lives to Tell of Death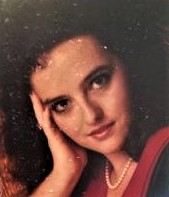 Celeste Zachry died.
While she was in her joyful teenage years, the beloved English teacher's life ended on a fateful day. 
Her car crash incident is told every year to her classes on the anniversary of the date. The accident sent Zachry to the intensive care unit on a serene Wednesday afternoon, with several injuries, each of which could have killed her. 
It has been 34 years since the accident; Zachry now devotes her life to teaching, and feels compelled to share her story with young drivers every Oct. 21. 
"October 21, 1987 began like any normal day in the life of an average American 16 year old– struggling with life's ups and downs– while getting ready for school that morning, the day of dreaded school pictures," Zachry said." I asked my mother, rather nonchalantly, 'If I died today, how many people do you think would come to my funeral?'  Little did my mother know, she would come desperately close to planning the funeral of her only daughter."
Junior year, class of 1989, the news of Zachry's accident spread like wildfire in a high school with more than 4,000 students within its walls. She became known as "the girl who died" and her classmates sympathized with her. In preparation for the picture day, she visited the mall to buy herself a stylish outfit, a black sweater with hound's-tooth pants, which lasted through the school day but would only be worn once. 
"I was taking a friend somewhere, with the permission of my parents, who were very strict. She was new to our school and I had 'taken her under my wing', so to speak," Zachry said. "She and her family had moved into our school district, after filing for bankruptcy and losing everything they had. They owned an old home in Fort Worth which only required payment of utilities, so this was a great plan for them moving forward. She needed a ride to her boyfriend's house in order to decorate his bedroom for homecoming at the school she had transferred from. I didn't know where we were going, but she promised she could show me the way."
With Zachry's dad at home and mom at church, cradling babies in the nursery, neither of them expected the call that would cut their previous plans short. What was supposed to be a relaxing autumn evening transformed into every parent's nightmare, to have their child Care Flighted to the hospital. Zachry, who prided herself in her driving ability, did not anticipate her friendly gesture of driving her newly found friend somewhere ending up this way. 
"I exited I-20 at Winscott Road in Benbrook, Texas. I was at the yield sign, to turn right," Zachry said. "I yielded before pulling into the right lane of traffic which had been clear when I began driving. Unfortunately for us, another driver was in the left lane of traffic and changed lanes while looking back to see if it was clear behind him. It was clear behind him, but I pulled into the lane he chose while he was looking back."
This lamentable mistake that the other driver made was life costing for Zachry. While at the crash site, she was unresponsive, which happened until she was picked up by the Emergency Response helicopter where she finally regained consciousness, and ability to give the nurse her father's name and phone number without hesitation. Luckily, by the grace of God, she made a full recovery, minus one scar and aches and pains which are a constant reminder of her ghastly experience.
"I don't have too terribly many memories from being in the emergency room, but from breaking my pelvis in four different places, I couldn't lift my legs at all," Zachry said. "I was so worried I was paralyzed, I kept asking everyone who came near me if I was paralyzed. They would poke me in my legs to assure me I had feeling, but I had to go through months of extensive physical therapy at Cooks Children's Hospital in order to learn to walk again. You can still tell when I am really tired, because I walk a little funny."
Zachry's father received the call and rushed to pick up his wife, who was emotionally devastated when she heard. Once they got to the hospital, Zachry was conscious but was in dire need of emergency surgery. It was a miracle when Zachry made a full recovery and she thanks the Lord for every breath she takes ever since. 
"I always feel compelled to share my story with my students because if what happened can happen to me, it can happen to anyone," Zachry said. "I want all my young drivers to understand that even though I did everything correctly, since I was at the yield sign, the accident was legally my fault and therefore was the financial responsibility of my parents. It's imperative for everyone to understand that people who they think might be their friends can, and will sue them, simply because they need money, even when they are not hurt. Like I said, if it can happen to me, it can happen to anyone."
Leave a Comment
Your donation will support the student journalists of Joshua High School. Your contribution will allow us to purchase equipment and cover our annual website hosting costs.
About the Contributor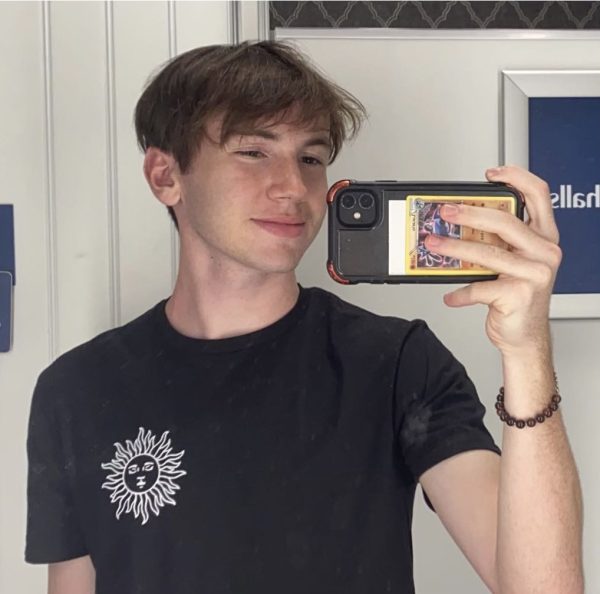 Nick Smith, Editor-In-Chief
Nick Smith is the Editor-in-Chief of The Owl Flight newspaper. This is his third year in the newspaper and Academic UIL journalism, for which he has twice...