Preventing Covid-19 During Christmas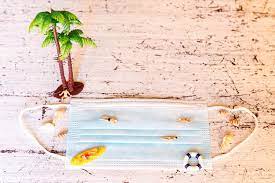 Coronavirus (Covid-19) has been taunting the nation since late 2019, especially during Christmas time. This caused a decline in many businesses' sales and, as a result of this, shut down plenty of businesses all around. This downfall of the economy caused many people to have a rough time providing for their families during the Christmas season. Scientists began creating the vaccine to prevent future Covid-19 cases, luckily just in time for Christmas this year, but new variants of Covid-19 have been sprouting all over the world. 
Last Christmas, it wasn't uncommon to see store hours change, fewer people on the go, and plenty of trendy masks being worn. Many families couldn't travel to see each other due to family members with weak immune systems or a plethora of other health problems. This made enjoying the Christmas season difficult for families all around, due to being split up or members becoming ill with the virus. It was much easier, and safer, to stay home with your immediate family and order gifts online. This resulted in a huge decline in social interaction, and possibly many people losing touch with family.
Scientists from the Centers for Disease Control and Prevention are revealing research that there is a new Covid variant, two of main concerns: Variant Omicron-B and Variant Delta-B. Covid-19 symptoms are more prevalent during the colder seasons due to the other illnesses that involve similar symptoms, which may raise concern within people experiencing these symptoms throughout the winter. Although this may be scary, there are ways to protect yourself, and your loved-ones, during the holidays.

Getting yourself vaccinated is a decision that possibly could protect you from any further Coronavirus outbreaks and prevent spreading the illness to others. Many local clinics provide free or cheap vaccinations for the virus which keeps you healthy and your budget in control. Although some people may not choose to receive the vaccination, that is okay too. It is very common for people to feel adverse effects after receiving a vaccination in general, and some people may not trust getting vaccinated just yet. The virus and the vaccination are still both new and have just recently introduced to the world. Vaccinating yourself is not the only way you can help prevent the spread of the pandemic to yourself or the people around you.
Many people still choose to wear masks over their mouths and nose. Masks have always been a way to subside germs from the outside world. Long before the Covid-19 pandemic began, medical professionals were wearing masks during procedures. This includes dentists, doctors, and even vets. If you are one to worry and aren't vaccinated just yet, wearing a mask is a great way to protect yourself and the people around you from the spread of Covid-19. 
If vaccinations or mask-wearing is not your favorite, there are still simple measures you can take to protect yourself from any illness this season, including Coronavirus. Basic handwashing, social distancing, using sanitization techniques, and refraining from touching your eyes, lips, nose, and mouth can prevent you from becoming sick during this time of year. 
With the knowledge of these precautionary measures, you can protect yourself and your family and friends from the spread of Covid-19 while enjoying quality time with them during the holiday. It's important to feel safe in the environment around you so it's possible to go out and do enjoyable activities. Christmas shopping and spending time with the others around you should not be an inconvenience to your health. Take note of what you can do to protect yourself this holiday season.
For more information on Covid-19 and how to take care of your health during this time, visit:
https://www.cdc.gov/coronavirus/2019-ncov/variants/about-variants.html
Leave a Comment
Your donation will support the student journalists of Joshua High School. Your contribution will allow us to purchase equipment and cover our annual website hosting costs.
About the Contributor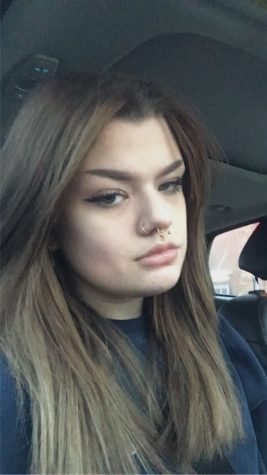 Brianna Latham, Reporter
Hi! I'm Brianna, I spend a lot of time working with the school newspaper which I've been apart of for two years now. I'm so excited to see what my senior...